Language or Dialect—or Topolect?
A Comparison of the Attitudes of Hong Kongers and Mainland Chinese towards the Status of Cantonese
Julie M. Groves Hong Kong Baptist University
ABSTRACT
Is Cantonese a language or a dialect? If linguistic factors were the sole criterion, it would most likely be thought a language, while political and cultural considerations would determine it to be a dialect, and Bell's (1976) sociolinguistic typology would place it somewhere in between. The attitude of the speakers themselves is usually said to be the deciding factor, but no direct surveys of Cantonese speakers have ever been undertaken.
This study reports on a comparative survey of three groups of Chinese: 53 Hong Kong Cantonese speakers, 18 Mainland Chinese Cantonese speakers, and 72 Mainland Chinese Putonghua speakers. It was found that the Putonghua speakers held more 'classic' views, the majority seeing Cantonese as a dialect. In contrast, only just over half the Hong Kongers and two-fifths the Mainland Cantonese speakers considered it clearly a dialect, while one-third of all respondents favoured a mid-point classification. The differing perspectives held by the groups can be traced to their different political and linguistic situations, which touch issues of identity.
The uncertainties in classification also reflect a problem with terminology. The Chinese word usually translated dialect, fangyan (方言), does not accurately match the English word dialect. Victor Mair (1991) has proposed adoption of the more neutral, mid-point term topolect as a literal English translation of the word fangyan. This study recommends adoption of topolect to classify both the major groupings and the representative varieties of each of the major groupings of the Chinese dialects.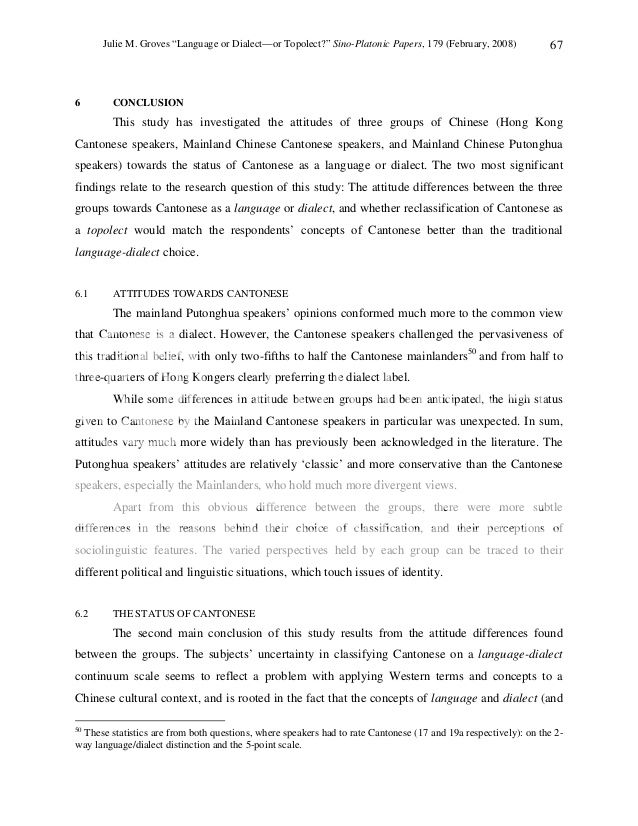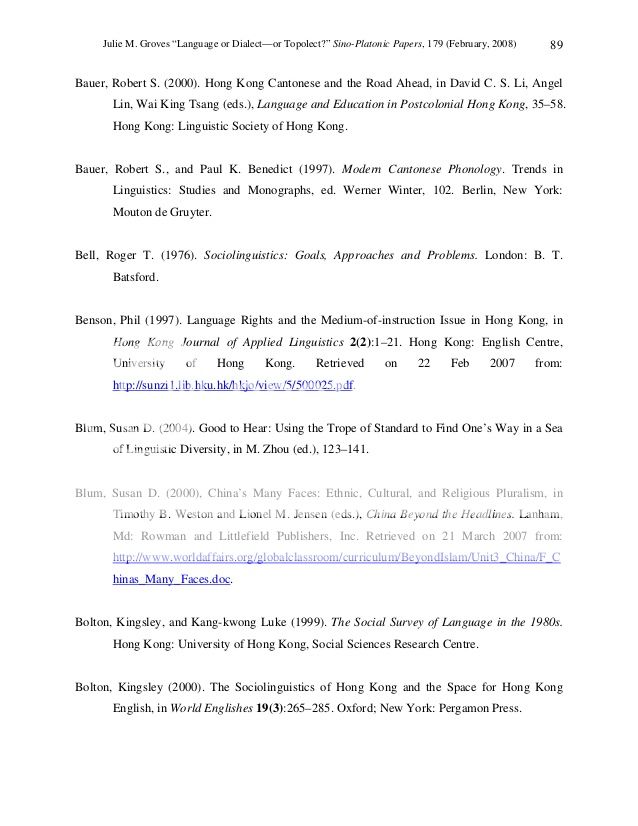 http://www.filedropper.com/juliemgroves-cantoneseattitudeshkmainland