Man, what a day's tennis. We'd already seen Jelena Jankovic being shown the door by 16th-seeded Marion Bartoli, with Dinara Safina having a close call as well. Along comes Tomas Berdych who wins the first two sets against Roger Federer: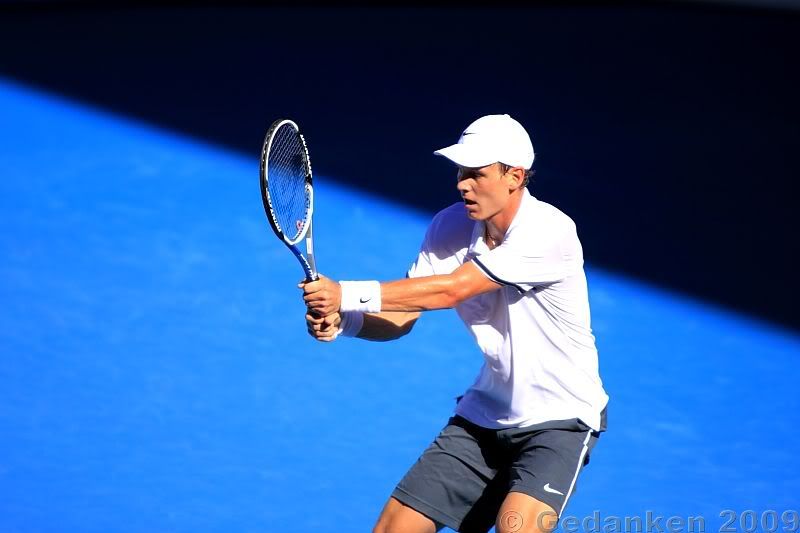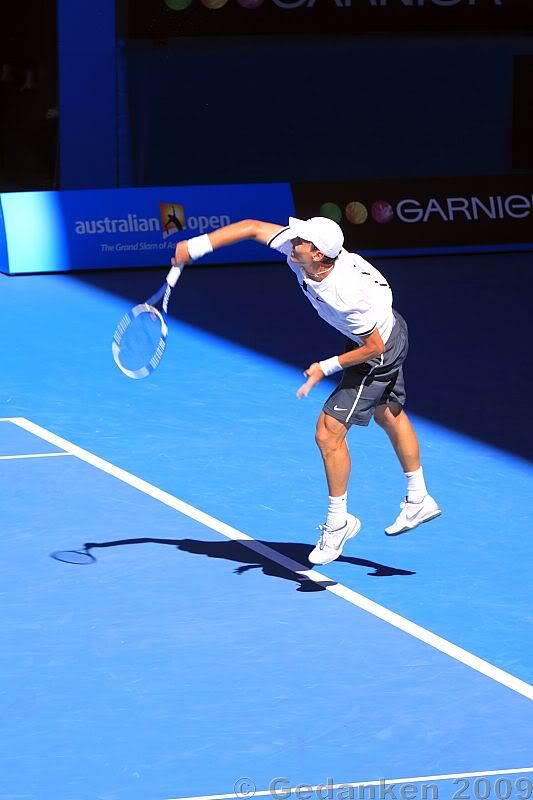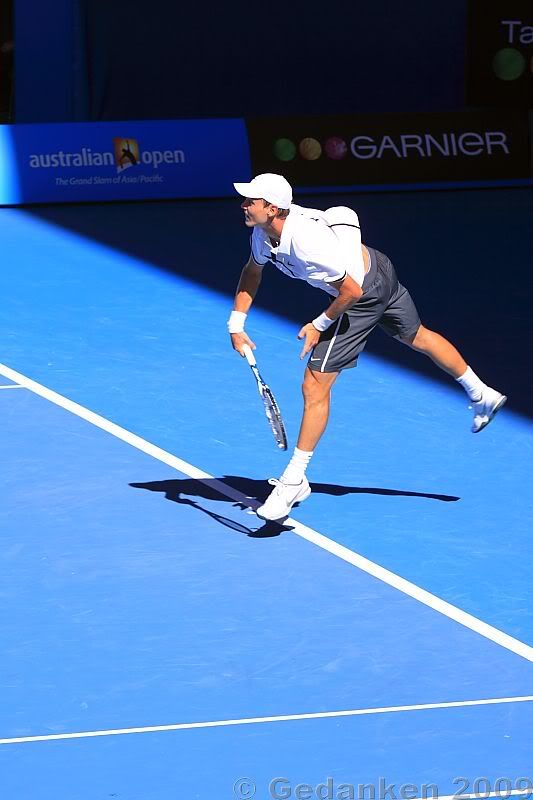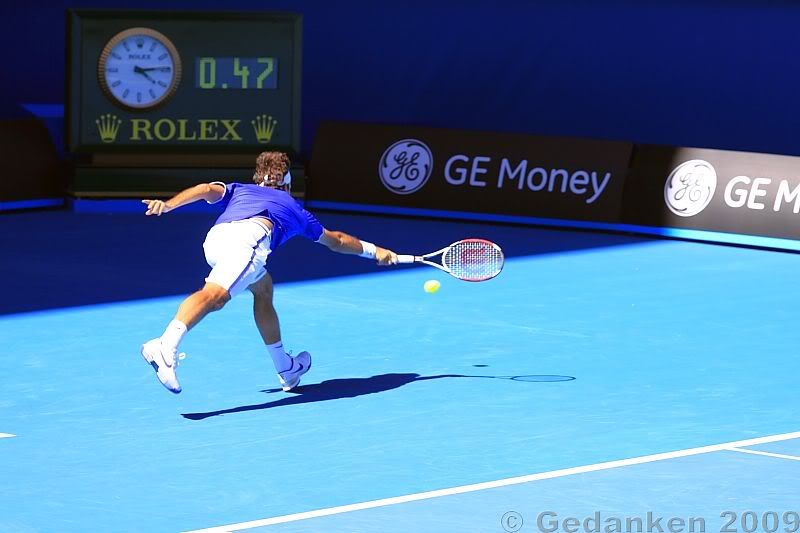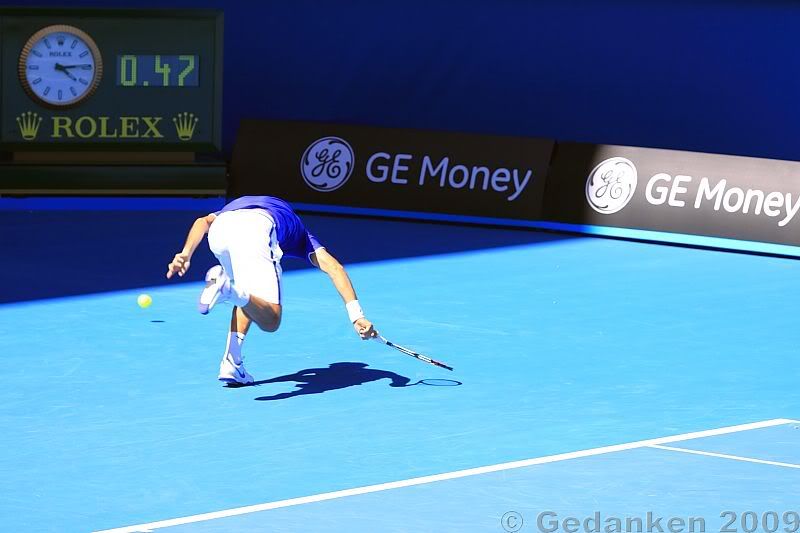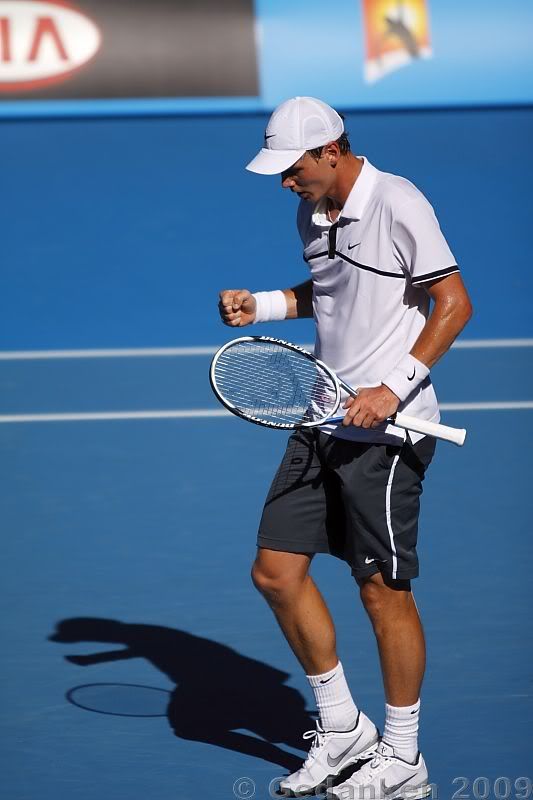 Not that we needed to have worried, though. Winning the third set, the Fed's stamina advantage came clearly into play: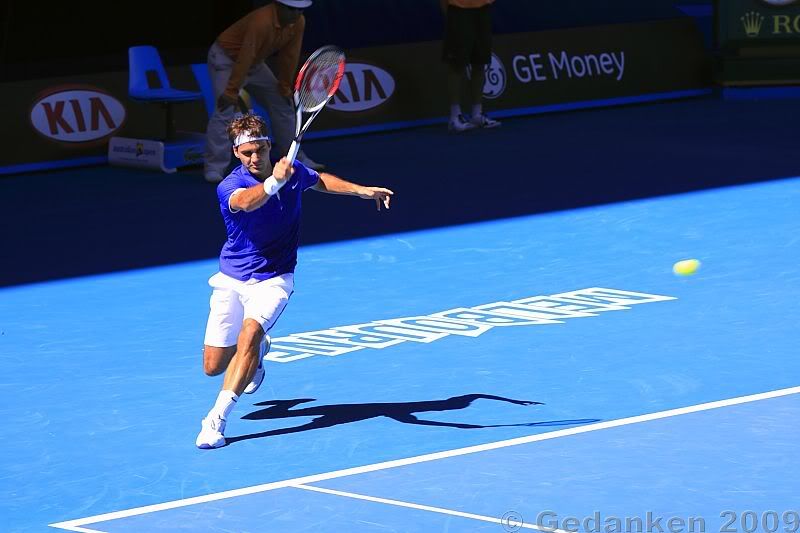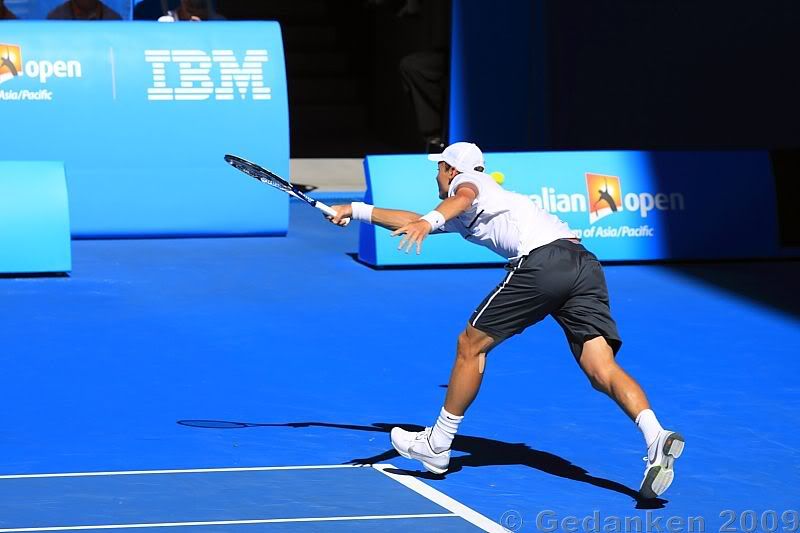 There was an odd moment when one of Berdych's challenges could not be addressed by the computer replay.  There was no explanation but all that came up was "ORIGINAL DECISION STANDS".  Berdych obviously wasn't too happy about it: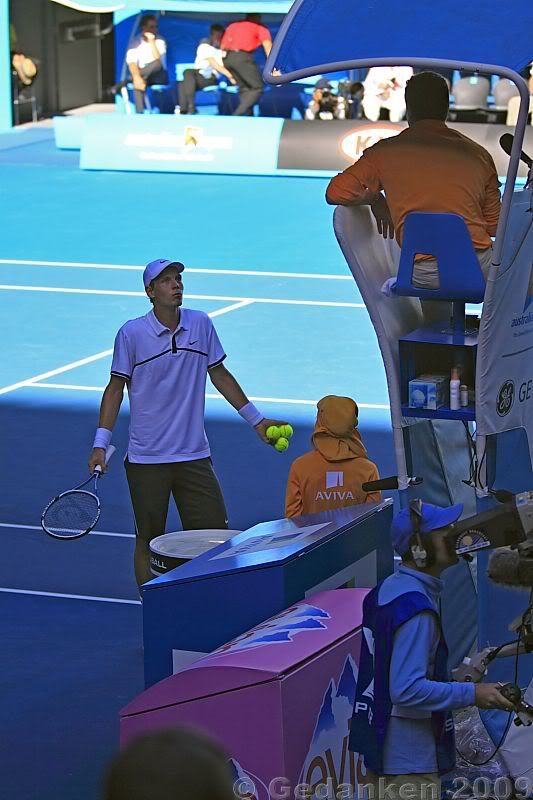 Taking it to the fifth set, Federer made one helluva comeback: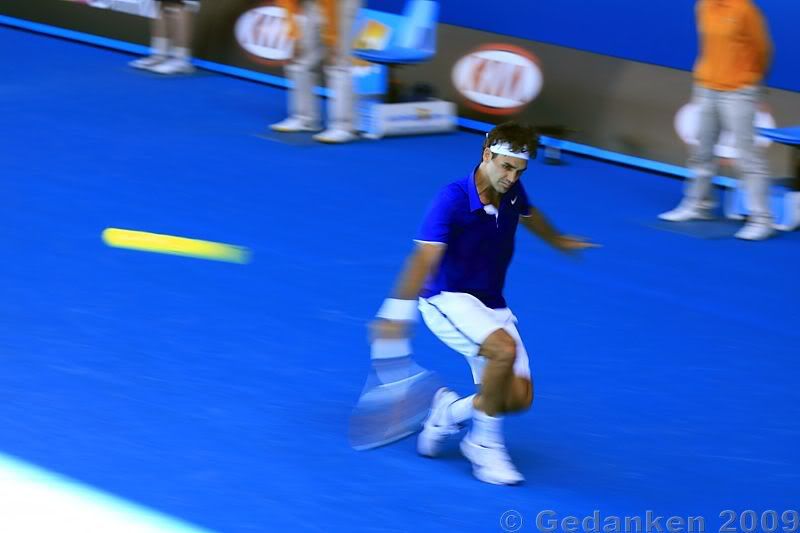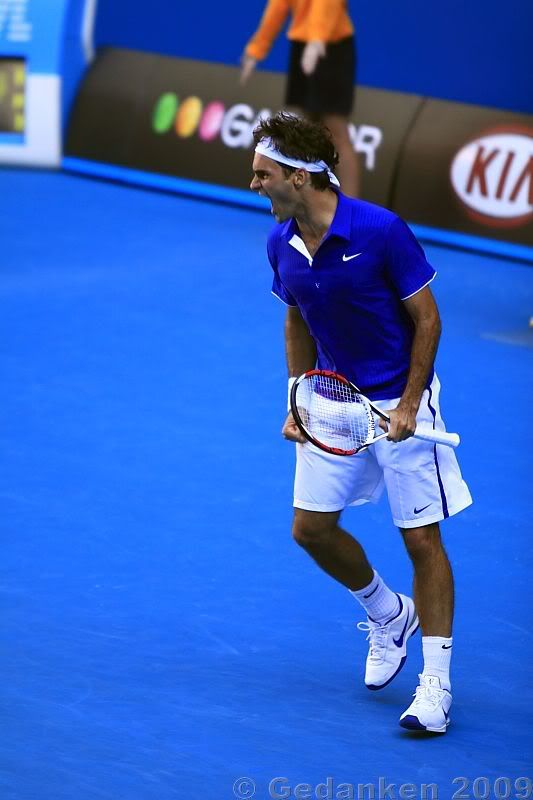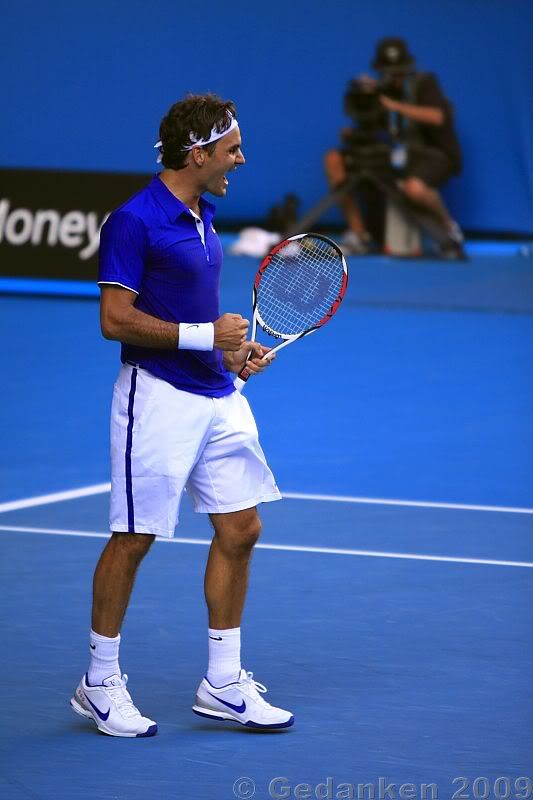 As was his usual custom, Federer threw his wristband and headband into the crowd after the match: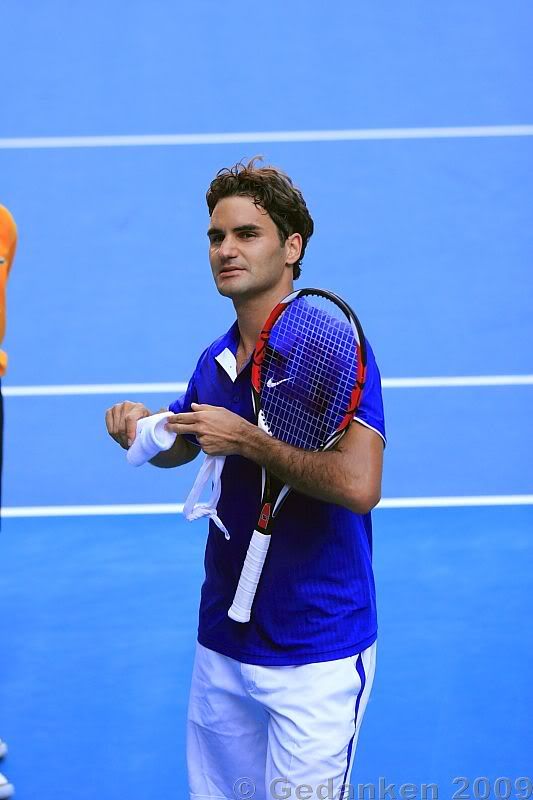 I saw the wristband go past me to the crowd behind, and looking through the lens I saw him aiming his headband right in my direction. I stuck my hand up and - whaddaya know - the headband landed right in it. I ended up giving it to my ex-housemate, who's a real tennis nut and who I happened to take along today: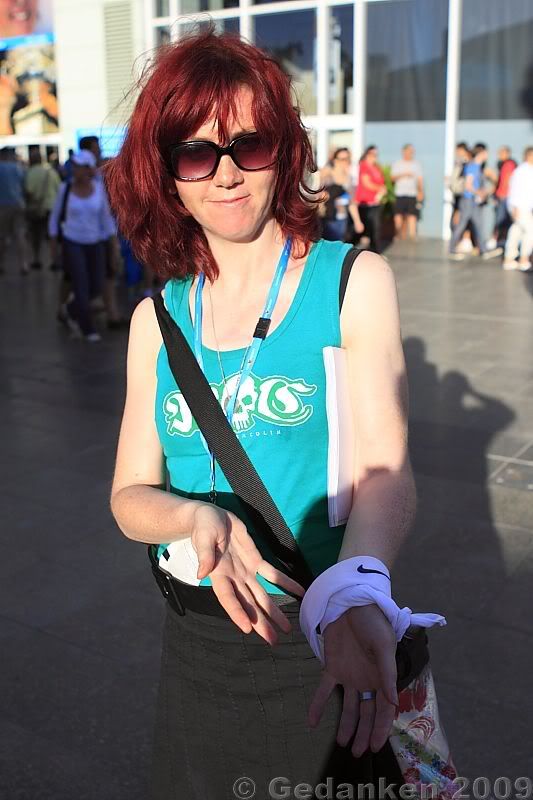 All in all, not a bad day - I got to watch Federer show who's boss in a great knock-down-drag-out fight, and I got to give my friend a nice little souvenir.